From Novice To Ninja:
Your Ultimate Guide To Mastering Google Ads!
ABOUT: Google Ads works on a Pay-Per-Click (PPC) model, meaning businesses only pay when a user actually clicks on their ad. This model makes Google Ads a cost-effective method for businesses of all sizes to reach potential customers who are on Google actively looking for information related to their business.
Dear future entrepreneur,
In the vibrant realm of digital marketing, understanding and effectively utilizing Google Ads is no longer a luxury, but a necessity. Especially for burgeoning small businesses seeking to make a mark in the online world, Google Ads can be your secret weapon.
Google Ads is not just an advertising tool, but a comprehensive platform that offers a multitude of benefits for your business. And one of the most significant advantages it offers is the ability to catapult your website to the top of search engine results.
Yes, you heard it right.
With Google Ads, your business can bypass the time-consuming process of organic SEO ranking and jump straight to the top. When users search for keywords related to your products or services, your ad can appear right at the top of the search results page, grabbing immediate attention and interest. This top-of-the-page positioning is a game-changer for increasing your website traffic and raising awareness of your brand.
In addition to high visibility, Google Ads' user-friendly Pay-Per-Click (PPC) model ensures you get the most bang for your buck. You're not spending on just impressions or views; you only pay when an interested user clicks on your ad and is directed to your website. This ensures that your advertising budget is being used to drive interested, potential customers to your business.
Moreover, Google Ads offers an unrivaled reach. Remember, Google handles over 3.5 billion searches every day. By using Google Ads, you get access to this massive audience of people who are actively searching for products or services like yours, increasing the chances of driving significant, quality traffic to your website.
Lastly, Google Ads provides comprehensive analytics and insights that allow you to measure the success of your campaigns in real-time. This data helps you understand your customers better and enables you to refine your advertising strategy based on what's working best, further increasing your website traffic and customer conversions.
In summary, Google Ads, with its unparalleled reach, user-friendly PPC model, top-of-the-search positioning, and detailed performance insights, provides small businesses an effective and efficient avenue for growing their online presence. It's the perfect tool for driving website traffic, increasing visibility, and ultimately propelling your business to new heights of success.
What Will I Learn?
Throughout this course, you will undertake a methodical exploration of the dynamic world of Google Ads. Beginning with insights into how Google Ads function to amplify online visibility, you'll become proficient in using the Keyword Planner to uncover valuable keywords. You'll acquire the ability to set up your Google Ads account efficiently and learn the art of budget optimization and strategic bidding. As the course progresses, you will dive deep into the tactics of creating ad groups and selecting high-performance keywords. The focus then shifts to ad creation where you'll learn to craft compelling ads that effectively capture audience attention. In the final stages, you will grasp the concept of negative keywords to minimize unnecessary expenses and maximize your advertising ROI. By the end of this course, you'll be equipped to drive targeted traffic to your website, enhance your online visibility, and optimize your advertising budget using Google Ads.
Module #1
How Google Ads Work.
In this introductory module, we set the stage by unpacking the essential aspects of Google Ads. Our goal is to demystify the workings of this powerful advertising platform and illuminate how it can serve as a valuable tool in your digital marketing arsenal. We'll begin by discussing how Google Ads operates. We'll delve into its core mechanism, the Pay-Per-Click (PPC) model, and explore how this approach allows businesses to place their ads in front of potential customers who are actively searching for their products or services. This positions Google Ads as a vital tool in driving targeted traffic to your website, which in turn, can significantly boost your online visibility and conversion rates..
Module #2
Account Setup.
In Module 2 - Account Setup, we take the plunge into the practical aspect of Google Ads. This module is all about getting you started on the platform. We will guide you step-by-step through the process of setting up your Google Ads account, ensuring you understand each detail along the way.
Module #3
Bidding & Budget.
Module 3 takes you further into the operational aspects of Google Ads. This section is crucial because it is where you'll learn to balance the cost of your advertising efforts with the potential returns. We'll delve into the aspects of daily and campaign budgets, how they interact, and how they affect the visibility and reach of your ads. We will help you to understand how to allocate your funds in a way that maximizes your ad's exposure while keeping your spending in check.
Module #4
Ad Groups & Keywords. (Best Strategy)
This module focuses on how to build effective ad groups and select high-performance keywords, which are fundamental to the success of your campaigns. We start by breaking down the concept of ad groups within a Google Ads campaign. You'll learn how to organize your ads into relevant groups based on your products or services. This organization helps improve the relevance of your ads, leading to better Quality Scores and performance. The module then shifts focus to keyword strategy. Keywords are the cornerstone of any Google Ads campaign, and choosing the right ones is pivotal. You'll discover how to find the most profitable keywords for your business and how to group them effectively within your ad groups. We will also discuss the different keyword match types, including broad, phrase, and exact, and how to use them to your advantage.By the end of Module 4, you'll have a solid grasp of structuring your ad groups and selecting the right keywords, setting a strong foundation for creating compelling ads in the next module.
Module #5
Ad Creation.
This is where we bring all the knowledge you've gained so far to life. This module focuses on crafting persuasive, engaging ads that capture attention and motivate your audience to take action. In this module, you'll learn about the various components of a Google ad, including headlines, display URLs, and descriptions. We'll guide you on how to write compelling copy that effectively communicates your offer and aligns with your keywords and landing pages, thus improving your ad relevancy. We'll discuss the importance of strong calls-to-action (CTAs) and how they can drive users to click your ad and perform your desired action, whether that's purchasing a product, filling out a form, or signing up for a newsletter. We will also explore ad extensions, additional pieces of information that you can include in your ad such as your business' location or phone number. These extensions can make your ad more informative and engaging, providing extra incentives for potential customers to click on your ad. By the end of this module, you will be well-versed in crafting high-performing Google Ads that attract clicks and conversions, all while staying within Google's guidelines. This brings us one step closer to launching your first Google Ads campaign..
Module #6
Negative Keywords. (Save Money)
Next, we focus on a key aspect of Google Ads management that often goes unnoticed but can greatly influence your campaign's success and cost-effectiveness: Negative Keywords. Negative keywords are the terms for which you do not want your ads to appear. By identifying and adding these terms to your Google Ads campaign, you can prevent your ads from showing up for irrelevant searches, thus saving your budget for the clicks that truly matter. In this module, you'll learn how to identify potential negative keywords that could drain your ad budget without yielding meaningful results. We will guide you through the process of adding these negative keywords to your campaigns or ad groups, helping you increase the relevancy of your ads and improve your click-through and conversion rates. By the end of this module, you'll understand the power of negative keywords in enhancing your campaign's performance and ensuring your ad budget is spent wisely. This knowledge will bring you one step closer to mastering Google Ads.
Module #7
Keyword Planner. (Find Profitable Keywords)
The final module is an exciting stage of the course where we dive into one of Google Ads' most powerful tools: the Keyword Planner. This tool is critical in helping you uncover profitable keywords that can drive targeted traffic to your ads. In this module, we'll introduce you to the Google Ads Keyword Planner and demonstrate how to use it effectively. You'll learn how to uncover new keyword opportunities, assess their potential value, and incorporate them into your campaigns. By the end of Module 7, you'll be adept at using the Google Ads Keyword Planner to find profitable keywords and be well-prepared to incorporate these insights into your Google Ads campaigns, enhancing their performance and driving more relevant traffic to your site.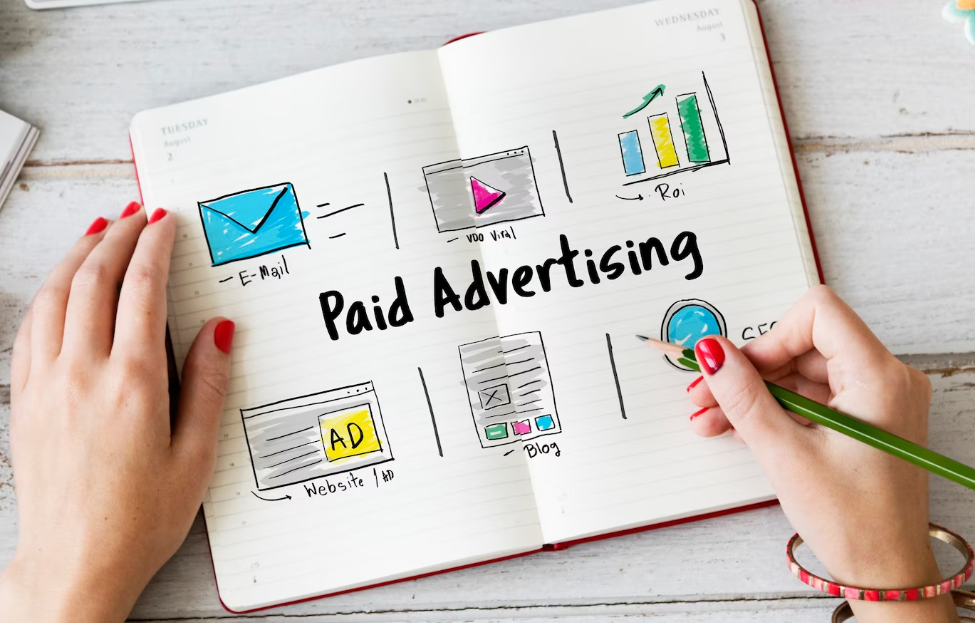 Upon completion of this comprehensive Google Ads 101 course, your proficiency will extend beyond just the basics of pay-per-click advertising. You'll achieve a refined, in-depth understanding of various aspects of Google Ads, equipping you with the skills to navigate and excel in the world of online advertising with confidence.
You will gain expertise in developing and executing efficient Google Ads strategies across various aspects of your campaigns, allowing you to:
Create Targeted Ad Groups and Keyword Strategies: Learn how to structure your ad groups and select high-performance keywords. Your carefully crafted strategies will increase ad relevance, improve your Quality Score, and consequently enhance your ad's performance in the auction process.
Craft Effective Ads: Become a master in crafting engaging, persuasive ads that not only resonate with your target audience but also compel them to take action. These skills will assist you in driving quality traffic to your site and increase conversion rates.
Manage Budget and Bids Efficiently: Gain a solid understanding of how to set and manage your campaign budget effectively, and how to strategize your bidding to achieve the best possible ad placements at the most efficient costs. This knowledge helps you to get the most out of your ad spend.
Optimize with Negative Keywords: Understand the crucial role of negative keywords in Google Ads. Learn how to identify and use them to prevent your ads from showing up for irrelevant searches, thus saving your ad budget for the clicks that truly matter.
Find Profitable Keywords with Keyword Planner: Develop proficiency in using the Google Ads Keyword Planner to uncover profitable keyword opportunities. These skills will help you attract more relevant traffic to your site, boosting your campaign's performance and your return on investment.
Ultimately, this course is designed to mold you into a proficient Google Ads strategist, adept at understanding the complexities of Google Ads and crafting innovative, impactful strategies that markedly enhance your campaigns' performance. Your refined skills will open up remarkable opportunities in the dynamic field of pay-per-click advertising. This transformation is more than just understanding Google Ads, it's about becoming a proactive driver in the world of digital marketing, capable of leading your own successful campaigns and delivering substantial results without having to rely on expensive third-parties.
What's Inside? Access A Wealth Of Pro-Level Tools, Educational Modules, And Invaluable Resources, Designed To Boost Your Google Ads Proficiency To New Heights.
7 Core Modules: Each module elaborates on an essential aspect of Google Ads, ensuring a cohesive learning experience throughout the course.
7 Video Lessons:Engage in sequential video lessons with pause, rewind, and fast-forward capabilities, optimizing your learning experience.
Full Color, 47-Page PDF Guide: Gain access to a visually-engaging PDF guide that you can view, download or print for convenience.
Free Growth Guides: Boost your knowledge with expert insights and actionable strategies from industry leaders, enriching your Google Ads journey.
How-To Workshops: Develop your online advertising skills through hands-on workshops, offering step-by-step guidance and practical exercises in Marketing.
Growth Blueprints: Accelerate your business growth with expert-curated marketing blueprints, providing actionable plans for successful ad campaigns.
Special Deals: Take advantage of exclusive offers on premier online advertising tools and platforms, helping you elevate your campaigns with significant savings.
Future Guides & Courses: Stay at the forefront with priority access to future content, guides, resources, and courses added to the academy, keeping you in the loop of Google Ads updates and advanced techniques.
Google Ads 101: Understand The Nitty-Gritty Of Google Ads And Propel Your Digital Marketing Success.
Upon beginning, you'll receive complete access to our in-depth Online Academy.
This educational platform offers a detailed curriculum outlining the steps to understand how Google Ads works, set up your account, manage your budget and bids, select profitable keywords, create compelling ads, and save money with negative keywords.
Alongside the core curriculum, we provide additional resources to enhance your learning experience.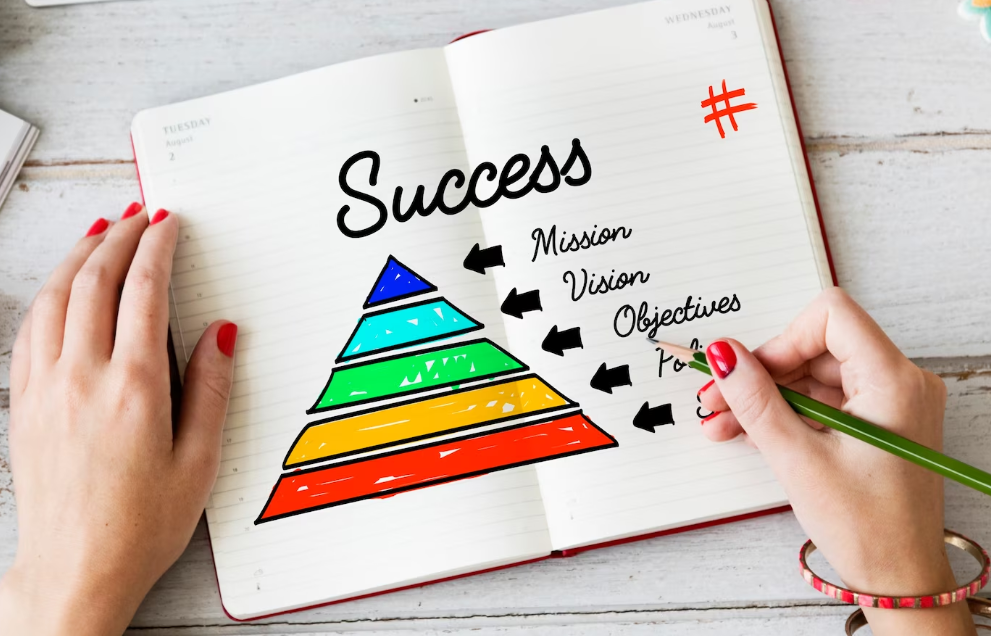 Navigating the wide array of Google Ads techniques and strategies can be daunting. To support you in this journey, we offer assistance to help you sift through these options and identify the strategies that align best with your objectives.
To aid in your practical application of Google Ads, we will provide a carefully selected collection of tools and resources. This ensures that you apply your Google Ads knowledge in a way that is most advantageous to your digital marketing success.
A standout feature of our program is immediate enrollment upon sign-up, allowing for quick engagement in the course.
Meet Your Instructor.
Hello!
I'm Dael Baxter. (Pronouced 'Dale'... I know, don't ask)
From starting as a joiner's apprentice at 16, my career took a radical shift towards affiliate marketing at the age of 26.
I made this change for a better work-life balance and have never looked back.
Twelve years later, I've created and run multiple successful online businesses.
Even more rewarding, I've helped others achieve the same success.
My journey proves it's never too late to follow your passion, and I'm excited to help kick-start yours!
Say Farewell to Limitations: No More Travel Hassles, Unyielding Timelines, Or Stressful Learning Atmospheres!
Choose your study times according to your inspiration and convenience!
No prior knowledge is required! Kick-start your Google Ads journey right away!
Experience a noticeable difference in your online ad campaign performance just after applying the strategies from the course!
Achieve significant growth in your site's paid traffic, dissolve visibility barriers, and watch your efforts flourish!
Enjoy the freedom to juggle your learning path with your family life, social commitments, and personal interests!
Throw-out travel or rigid schedules!
Take full command over your learning experience without the pressure of continuous evaluation or tight deadlines!
Enhance your website's online presence using the skills acquired through the course!
Relish the tranquility of self-paced learning.
But that's no all...
You'll receive limitless access to the ever-evolving Google Ads 101 Training Modules.
Stay updated with the latest Google Ads trends, strategies, and techniques with real-time updates on the most effective tactics.
Access a multitude of expert tools that simplify your Google Ads journey.
Benefit from years of practical expertise in the digital marketing field.
Tap into an abundance of supplementary resources to help elevate your website's online ad success.
Enjoy unrestricted access to the extensive Training Academy.
Stay ahead of the curve with the newest discoveries, resources, and tips we uncover in the realm of Google Ads.
We Guarantee Full Satisfaction... Or Your Money Back!
After you sign up, you have up to 60 days to navigate through the course and apply the Google Ads strategies. If you're not satisfied with your results, request a full refund anytime within those 60 days, and you'll receive your entire fee back promptly. (Full contact details for the refund request are provided). In other words, either you succeed with the course, or it costs you nothing.
Moreover, even if you request a refund, we want you to keep all the special bonuses you'll receive as a member. We understand that this course might not be the perfect fit for everyone, so if it's not for you, please accept these bonuses as a token of our gratitude for trying Google Ads 101.
We offer this guarantee because we're confident that if you sincerely apply the strategies from the course, you'll see a substantial improvement in your online ad success, just like countless others worldwide.
Now, consider the immense value you'll receive when you enroll in Google Ads 101:
Access to the ever-evolving Training Academy with abundant resources (Value: $997)...
The official initiation guide, "Starting with Google Ads 101" (Value: $97)...
Free, unlimited email support from our team and your dedicated success coach (Value: $497)...
And numerous other benefits (Value: Hundreds of dollars)...
This Is All Available For An Unbelievable Price!
For only $47.00, you'll gain unlimited access to the course materials, receive personalized support, and enjoy all the exceptional benefits we've designed specifically for Google Ads 101.
The best part?
You'll gain immediate access, allowing you to dive into the world of Google Ads without delay.
By implementing the strategies taught in this course, you have the potential to quickly recoup your one-time investment and start driving targeted traffic, boosting online ad success, and maximizing your digital visibility. While these figures are merely illustrations, the opportunities for substantial growth in website traffic and business success are immense.
Furthermore, we uphold our commitment to your satisfaction with our personal 100%, 60-day 'You're Satisfied' Guarantee. This means you have absolutely nothing to lose and everything to gain by giving it a try.
To Get Started, Simply Click The Button Below:
Get Started!
Joining the course is as simple as it gets. Within minutes of your sign-up, you'll find an email in your inbox with the details needed to access the course material and start interacting with fellow learners in our engaging educational platform.
Don't let this opportunity pass – utilize Google Ads 101 to reshape your online business visibility. Just click the button below to initiate your journey.
And don't forget, your investment is secured by our personal 100% satisfaction guarantee, making your decision entirely risk-free.
To your success,
Dael Baxter.
Get Started!
P.S - I'm excited to introduce you to our course, Google Ads 101. This transformative program equips you with essential skills to optimize your advertising campaigns, drive targeted traffic, and achieve greater online visibility. With our carefully curated curriculum, you'll gain the knowledge and techniques necessary to excel in the ever-evolving world of online advertising.
P.P.S - As a participant, you'll have unlimited access to our continually updated course materials, ensuring you stay up to date with the latest strategies and trends in Google Ads. Furthermore, our dedicated instructors will provide personalized support, guiding you every step of the way on your Google Ads journey.
And remember, your investment is fully protected by our 60-day money-back guarantee. If you're not satisfied with the results you achieve through Google Ads 101, simply reach out to us within 60 days, and we'll gladly refund your entire investment without any hassle.
TRY THE GOOGLE ADS 101 COURSE TODAY
INSTANT ACCESS. 100% MONEY-BACK GUARANTEE.
Get Started!
This is a secure transaction.
Your data is encrypted and is safe from unauthorized access.
Become Advertising Self-Sufficient: Launch Your Google Ads Campaign Today!
Enroll today and you'll get access to...
7 Core Modules.
7 Video Lessons.
Full Color, 47-Page PDF Guide.
Free Growth Guides.
How-To-Workshops.
Growth Blueprints.
Special Deals.
Future Guides & Courses.
Get Started!
Just A Few Examples Of Why Google Ads Are So Powerful.
~ Business.com.

"Google Ads is one of the best tools for lead generation. If your campaigns are set up properly, it has the potential to send extremely targeted leads to your website, opt-in form or other online property.".
~ Instapage.
"If you're an advertiser who wants to start capitalizing on the astronomical number of searches that take place on Google daily, and quickly earn the attention you need to grow your bottom line, there's no better way to start than by signing up to use Google Ads."
~ HubSpot.

"Google is the most used search engine, receiving billions of searches per day made by millions of users. Not to mention, the Google Ads platform has been around for nearly two decades, giving it some seniority and authority in paid advertising."
~ Google.
"Google Ads allows you to take advantage of the benefits of online advertising: show your ads to the right people, in the right place, and at the right time."
~ Adzooma.
"Google Ads are an extremely valuable tool for businesses, providing many benefits that can help increase brand awareness, drive website traffic, and generate leads and sales. "
~ Glofox.

"Nearly 65% of all small and mid-sized companies are using Google Ads to bolster their business. You need to hop on that bandwagon, else you run the risk of losing out to your competitors."
Become Advertising Self-Sufficient: Launch Your Google Ads Campaign Today!
Enroll today and you'll get access to...
7 Core Modules.
7 Video Lessons.
Full Color, 47-Page PDF Guide.
Free Growth Guides.
How-To-Workshops.
Growth Blueprints.
Special Deals.
Future Guides & Courses.
Get Started!